We Can, & We Will Be Somebody Who Makes Everybody Feel Like Somebody at Eanes Elementary!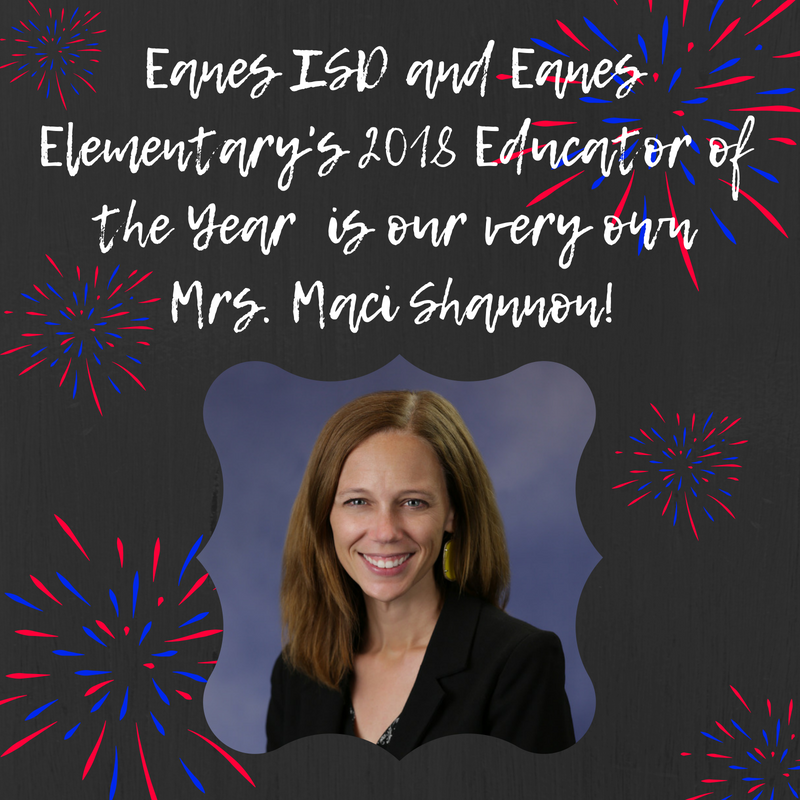 Eanes Elementary third grade teacher Maci Shannon was named Eanes ISD Educator of the Year at last night's Employee Recognition and Retiree dinner.

Mrs. Shannon has been teaching 13 years, the past five in Eanes ISD. During her time at Eanes Elementary, she has served in a variety of vital roles including team leader, Central Texas Writing Project Mentor, District third grade math and social studies leader, and she has served on the Digital Learning Task Force, League of Innovators, and Campus Leadership Team.

Mrs. Shannon exudes grace, poise, and confidence, innovatively meeting the needs of all of her students each and every year. She is known as a lead learner in the area of seamless technology integration to skillfully use technology devices as creation stations versus avenues for app exploration only. Mrs. Shannon is a phenomenal leader, humble to the core. She is thoughtful, creative, and kind, and a wonderful asset to Eanes Elementary and Eanes ISD.

The nine campus winners participated in an interview process to select the 2018 District Educator of the Year. The Westlake Rotary Club sponsors the award and Rotary members serve on the District selection committee. The Westlake Rotary Club recognized all nine Educators of the Year at a Rotary meeting held today.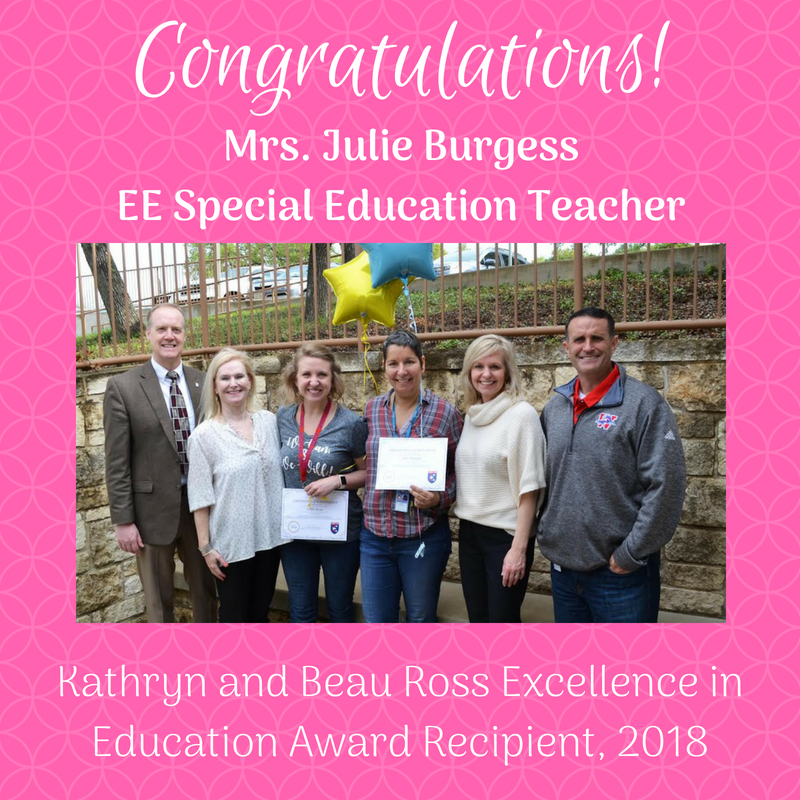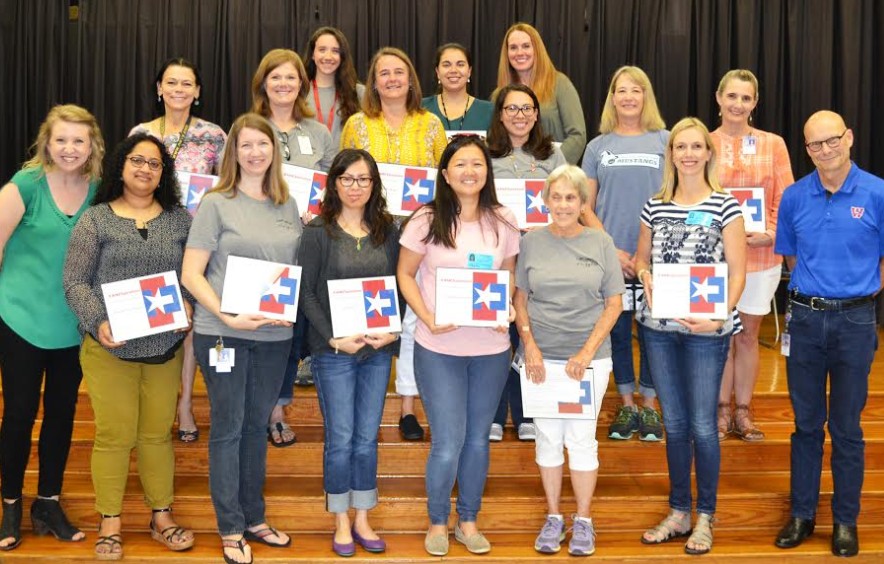 Congratulations to this Year's Eanes Elementary Eanespiration Winners!
Heroes Award
Michael Albert, Special Ed TA
Corie Lange, Special Ed TA
Karen Lopez, Long-term Substitute  
Gina Palermo, School Nurse
Stephanie Sloss, Parent Volunteer 

Good Samaritan Award
Jennifer Brinkman, Special Ed TA  
Sang McDonnell, Parent Volunteer

Innovation Award
Cathi Brown, Librarian & Erin Krieger, GT Teacher 
Carolyn Grant, Parent Volunteer

Educational Impact Award
Rachael Howard, Elizabeth Harpine, Trinh Phi, Angela Maldonado, Campus Support Specialist Team 
Jennifer Garcia, Special Ed TA
Reshmi Johnson, Special Ed Teacher 
Jane Roetman, Special Ed TA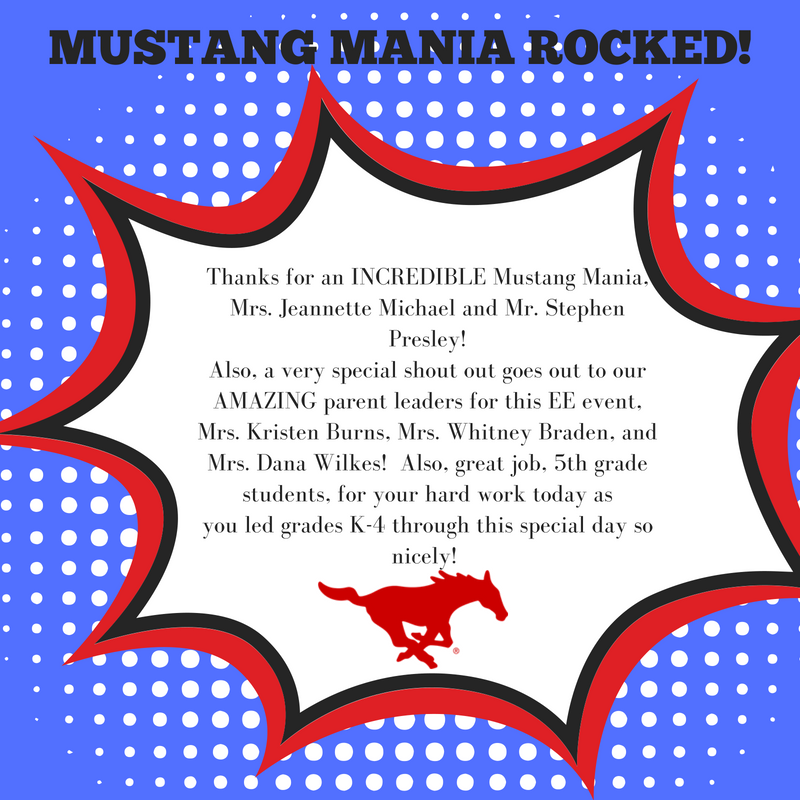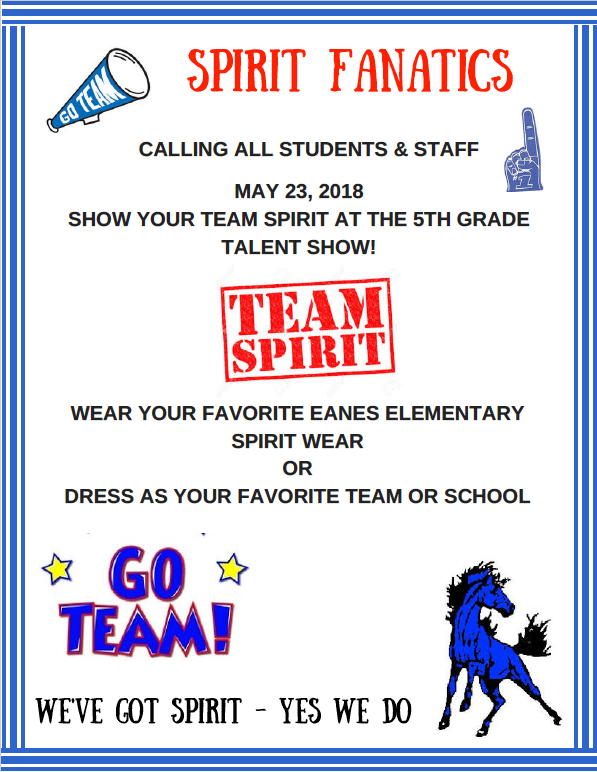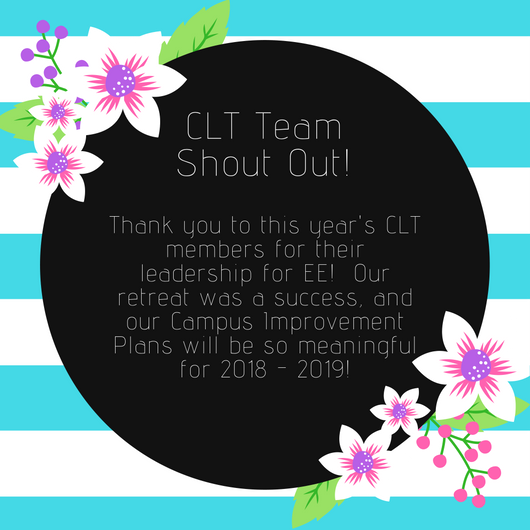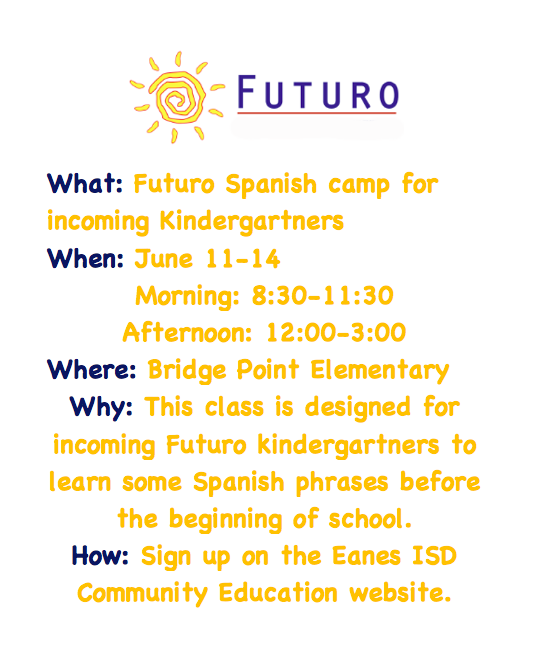 EEF Kinder Club Information!
Kinder Club is now open to incoming kindergarten students for the 2018-19 school year. Be one of the first to get your decal and yard sign. Click below to join Kinder Club by making a donation to the Eanes Education Foundation. You can get your Class of 2031 yard signs early this year by donating to EEF at https://eaneseducationfoundation.org/donate/kinder-club-donation/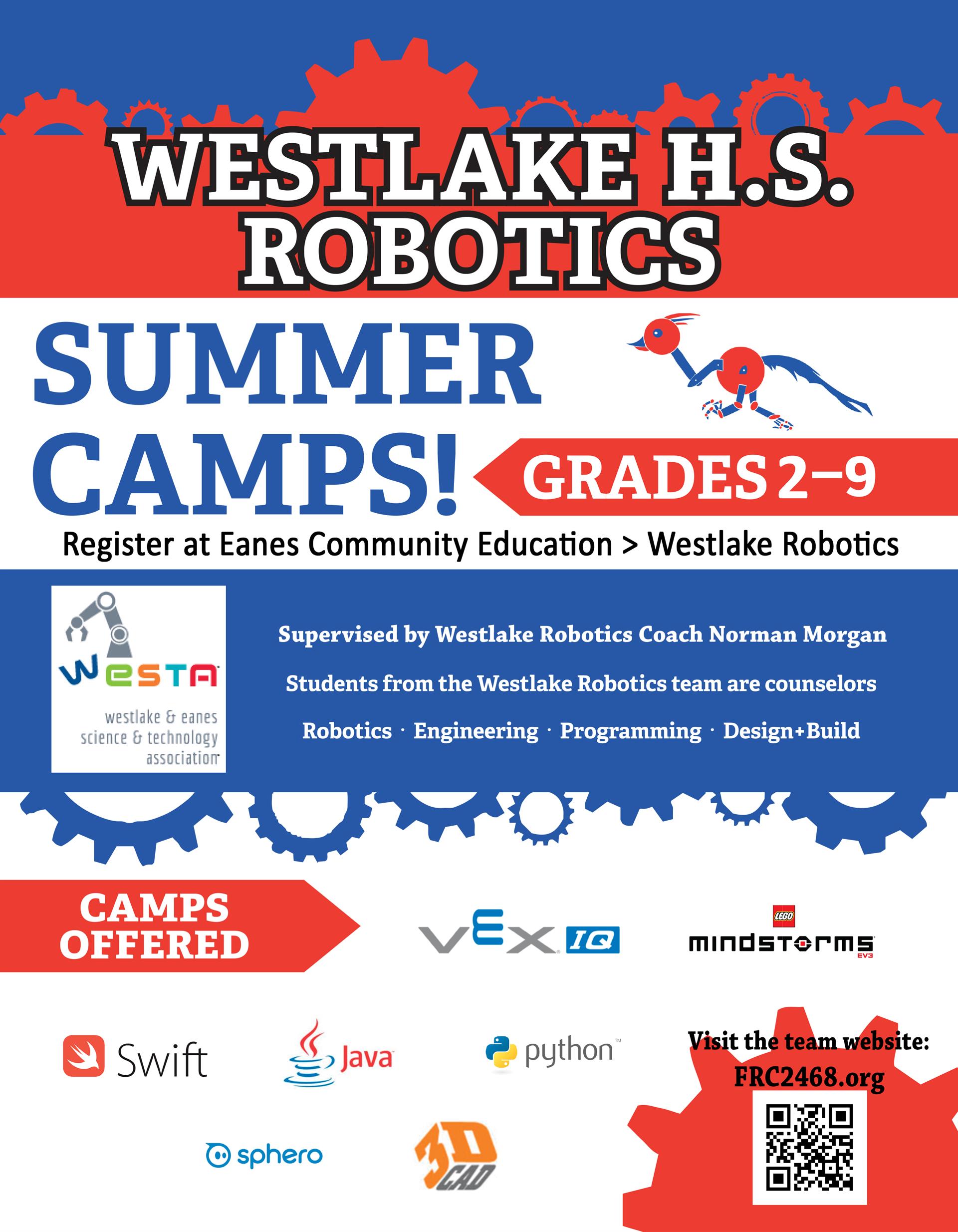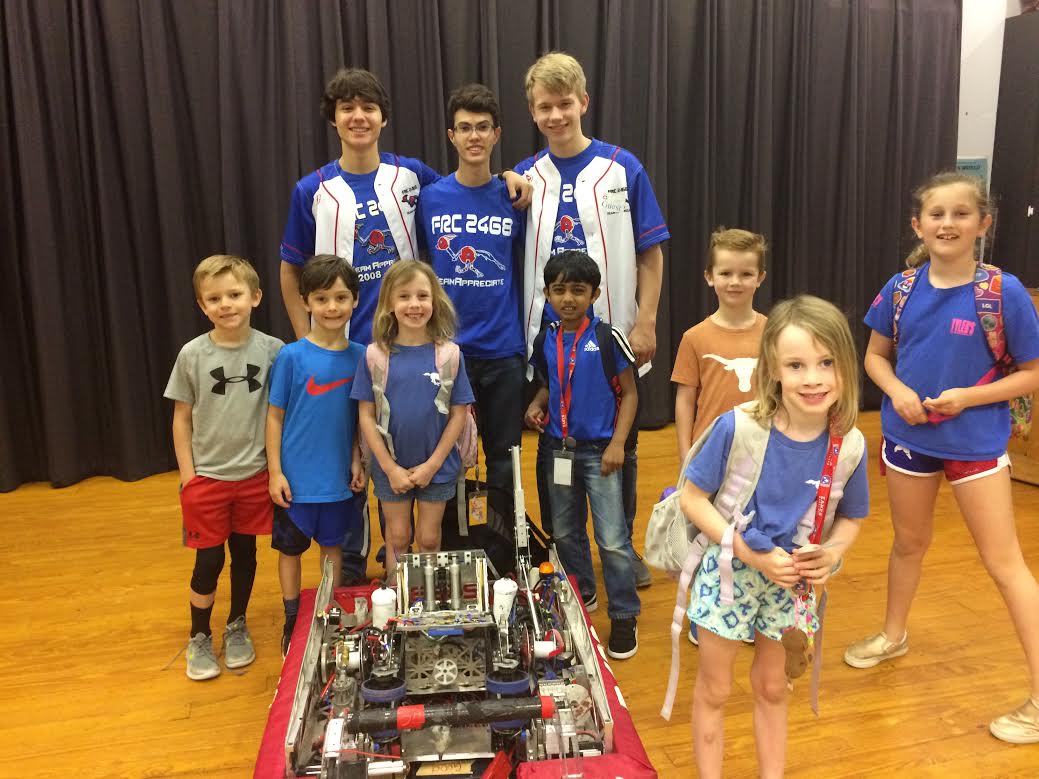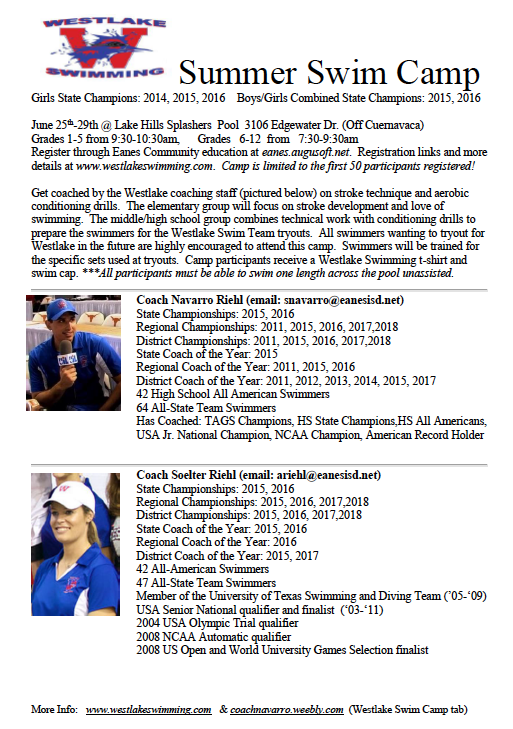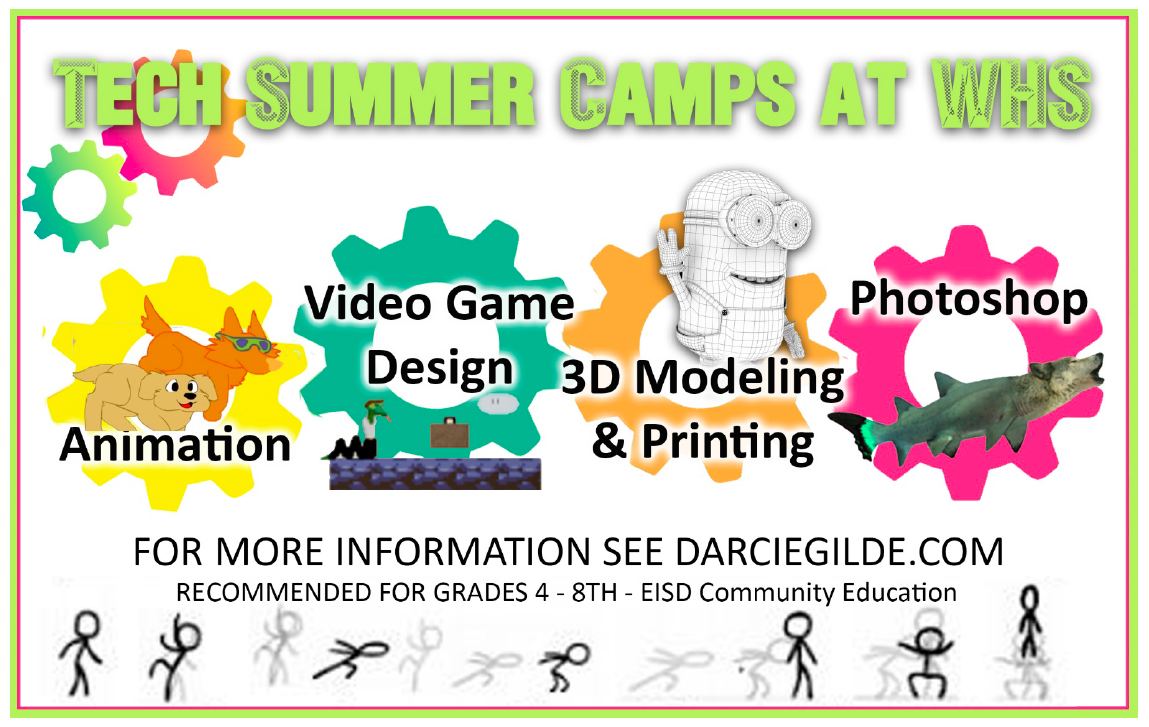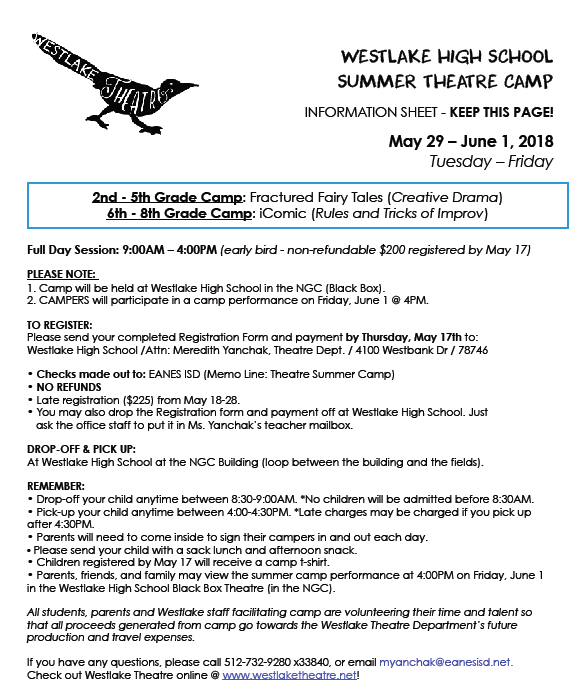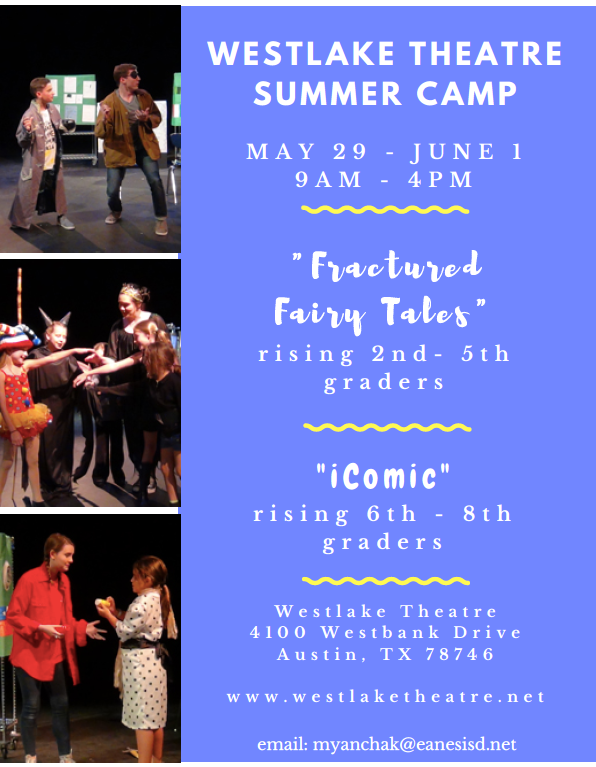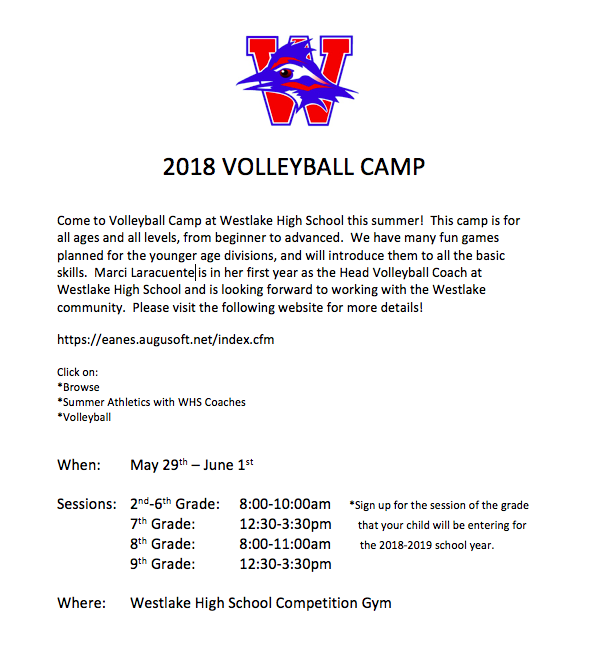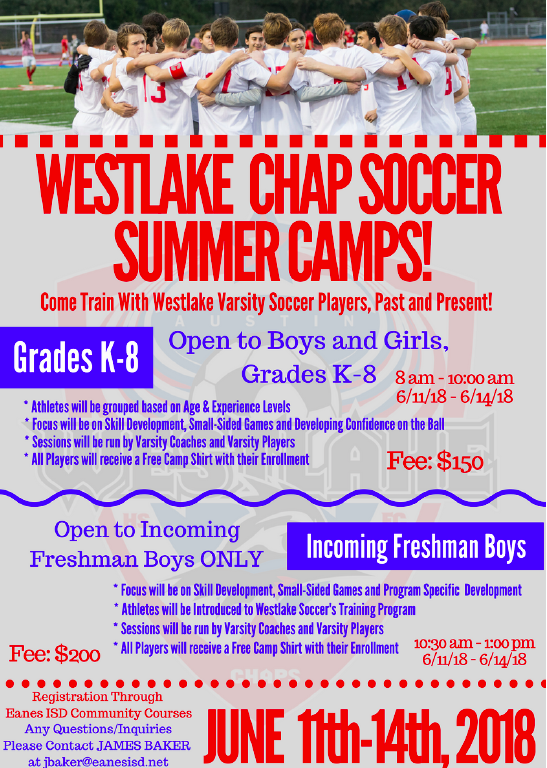 Eanes Education Foundation (EEF) Information

Check out the following link for great ideas for snacks for your young, EE Mustang!
https://snacksafely.com/snacklist-20170906.pdf
One way to support your child in growing into a successful adult is to teach responsible decision making. In order for a child to learn the skill of making responsible decisions, the child must have the opportunity to make a decision and experience the consequences of his/her own decision. Our children may make quick decisions that are "rash, egocentric and short-sighted" without fully exploring the impact of their decision. They may even make a poor choice that has painful consequences. As parents it is difficult to watch our children struggle with consequences; however, it is our role as caring parents to do so.
Parents can start to teach their children the skill of decision-making at a young age, although decision-making is a "complex process that takes years to master". Read the article Raising Good Decision Makers by Dr. Jim Taylor to learn more about how to teach your child the skill of decision-making.
The Gift of Failure: How the Best Parents Learn to Let Go So Their Children Can Succeed by Jessica Lahey and How to Raise an Adult: Break Free of the Overparenting Trap and Prepare Your Kid for Success by Julie Lythcott-Haims are two books that address the importance of allowing children to experience the consequences of their actions.

EISD Elementary Summer Academy
When: June 4 – June 21, 2018 Monday – Thursday (12 days)
Where: Valley View Elementary
Registration due by Tuesday, May 15, 2018
The program is designed to support students who need additional help mastering grade level objectives in reading and math. Instruction will be based on individual student profiles provided by the student's current classroom teacher.
Download Summer Academy Registration Form for more information.
EANES ELEMENTARY SCHOOL
4101 Bee Cave Road, Austin, Texas 78746